Supporting People During Challenging Times







Adult Protective Services investigates reports of suspected abuse, neglect and/or exploitation of vulnerable adults residing in the community in Monmouth and Middlesex Counties.
Our Mission to provide compassionate care begins with each of us and extends to all people, which is why we provide an array of programs and services to help.
FCS provides certified home health aides (CHHAs) and supportive care aides to seniors and persons with disabilities with services that allow them to continue living safely at home with dignity.
With over 110 years of history, Family & Children's Service (FCS) is the oldest, private nonprofit social service agency in Monmouth County and a leading volunteer organization. We provide compassionate care, intervention and education to support people at the most challenging times in their lives. We do this by managing the finances of people at risk of homelessness, including those with physical and cognitive disabilities and mental illness; protecting vulnerable adults in the community from neglect, abuse and exploitation; providing health and respite care to frail and elderly individuals and their families; and offering long-term care planning and Medicare counseling for people as they age. We also promote childhood literacy and well-being through our school-based, volunteer-led initiatives.
"I am still a work in progress," Parelee says. "But I am learning to put one foot in front of the other and keep walking."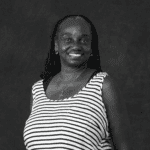 Parelee Simmons
Operation Sleighbells brought joy to the faces of more than 1,500 area children, and peace of mind to parents like Jean.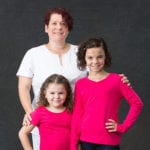 Jean and her daughters
Help Support FCS!
Please consider making a gift to FCS to support people in need in our local community.
Your donation will have a significant and positive impact, no matter what amount you are able to give.
To make a direct donation, visit our PayPal link below!
A Mission Story: Christine Breen
Our main office is located @
191 Bath Avenue
Long Branch, NJ 07740
Phone: 732-222-9111
Monday – Friday
8:30 AM – 4:30 PM
Memorial Day through Labor Day
Monday – Thursday
8:30 AM – 4:30 PM
Friday's:
8:30 AM – 2:30 PM