Who We Are
Founded in 1909, Family & Children's Service (FCS) is Monmouth County's oldest private nonprofit social service agency. We offer diverse programs and services that address homelessness; neglect, abuse or exploitation; health and respite care; financial instability due to physical, developmental or mental disabilities; childhood literacy; and long-term care planning.
Adult Protective Services
Community Support Services

Home Care Grant Assistance
Jersey Assistance for Community Care Giving
Statewide Respite Care

Home Care Services
Operation Sleighbells
Representative Payee
Volunteer Services / Americorps Seniors RSVP

Outreach, Awareness & Resources for Seniors (OARS)
Reading Buddies
State Health Insurance Assistance Program (SHIP) / Medicare Counseling
Telefriends
In-Home Recreation
All of our programs and services are provided regardless of age, gender, sexual orientation, race, religion, ethnicity, language spoken or physical or mental ability.
While FCS partners with many organizations and government agencies, in many cases, we are the sole county-designated provider of these services and the last hope for individuals, families and seniors in crisis.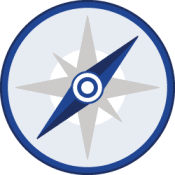 Our Mission
Family & Children's Service provides compassionate care, intervention and education to support people during challenging times in their lives.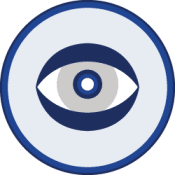 Our Vision
Family & Children's Service strengthens, protects and preserves the dignity and independence of people in need.

SCAN (Senior Citizen's Activities Network) Senior Moments Podcast
Check out SCAN's recent Senior Moments podcast episode featuring Louis Schwarcz & Samantha White from Family & Children's Service.
---
Listen Now
Anniversaries to Celebrate!
65th
Anniversary as Official Sponsoring Organization for Home Health Aide Service of Monmouth County
50th
Anniversary as the Designated Sponsor of the Federal AmeriCorps Seniors RSVP Program
40th
Anniversary of Providing Adult Protective Services in Monmouth County
25th
Anniversary of the Reading Buddies Program
10th
Anniversary of Providing APS in Middlesex County
Diversity, Equity and Inclusion (DEI)
We, at Family & Children's Service, are committed to creating an environment where Diversity, Equity and Inclusion are recognized and celebrated. Diversity, Equity and Inclusion are integrated into our values and we aim to promote these key concepts throughout all levels of our organization. When united with our common set of ideals, FCS's diversity and differences make us stronger, more creative, and adaptable to the changing needs of our community. FCS's commitment to embracing diversity makes us unique as a social service community-based organization.