The vision of our founders, which has benefited the community for over 110 years, continues to guide us as we work to fulfill our mission to provide compassionate care, intervention and education to support people during challenging times in their lives.
Colleen Verriest, MSW, LCSW - CEO
Colleen joined Family & Children's Service as its Chief Executive Officer (CEO) in February 2019, becoming the 18th leader of the agency since its founding in 1909. Colleen brings to the position more than 15 years of leadership experience in social services delivery in Monmouth and Ocean Counties. Most recently, she served as Vice President, Counseling and Social Services with the Community YMCA where she directed daily operations at three Community YMCA locations and oversaw the delivery of services at eight community sites and 50 schools. Prior to that, Verriest served as a clinical director at Barnabas Health Institute of Prevention. She also maintained a private practice where she specialized in counseling children and adults who have experienced trauma and life adjustments. A licensed clinical social worker, Verriest earned a Masters in Social Work from New York University and an undergraduate degree from Rutgers University.
2021 FCS Board of Directors
Tiffany Senft - Board Chairwoman
Carrie Page - Vice Chairwoman & Treasurer
Richard J. Angelo, Esq. - Secretary
Clay Kingsbury - Assistant Treasurer
Tony Frigoletto
Bryan Gold
Daphne Halpern, FACHE, CFRE
Pat Keating, RN
Timika L. Muhammad
Debbie O'Donohughe
Thayer Potter
Dena Reger
Madonna Goss Robinson
Paul Stach
Deborah Zilai
Lee Weber, Board President Emerita
Arlene Lispinosa, Navarumsunk Auxiliary President
Tiffany Senft - Chairwoman, Board of Directors
Tiffany Senft is the Chairwoman of the Family & Children's Service (FCS) Board of Directors for 2021-2022. She succeeded Deborah Zilai, who completed her three-year term in December 2020. Since joining the FCS Board in 2017, Tiffany has held a number of leadership positions, including Vice-Chairwoman of the Board for 2020, as well as fundraising positions, such as Gala Co-Chair, Silent and Live Auction Co-Chair and Gala Live Auction Auctioneer.
Tiffany brings more than 25 years of advertising experience to FCS. She has worked at a number of national and global ad agencies, including Wieden + Kennedy in Portland, Oregon, Goodby Silverstein and Partners in San Francisco and Deutsch Advertising in both Los Angeles and New York City. Tiffany is a former co-owner/partner of Tonefarmer (2002-2017), a certified women-owned, nationally-acclaimed commercial music production company in New York City. Tonefarmer's client list included; Subway, Google, Nike, ESPN, Land Rover, BMW, Weight Watchers, Ford, Audi, Sonic Drive-in, Loctite, Dos Equis and many more. Tonefarmer's awarded-winning commercials have been featured during the Super Bowl, the World Series, the Oscars and other high profile events. The firm is also recognized for creating Subway's "Five Dollar Foot Long" song.
While Tiffany prepares to launch the next chapter in her professional career, she resides in Fair Haven with her husband, Dr. Carl Senft, an ophthalmologist in Red Bank, her children, Greta and George and the family's two spirited dogs, Lively and Violet. The Senfts enjoy hiking, swimming and skiing at their lake house in the Sullivan Catskills as often as possible.
"It is an honor to be chosen as Chairwoman of the Board of Directors for FCS, Monmouth County's oldest non-profit service agency. I'm proud to add my name to the long list of esteemed Chairs who have served this community over the last century. I look forward with great anticipation to working with CEO Colleen Verriest, who has built a brilliant and dedicated team that never falters in keeping FCS on mission. It's truly my privilege to help address the needs of the community during the most challenging
times of their lives."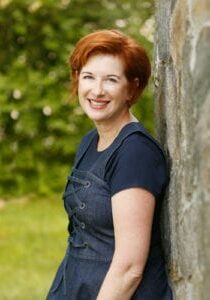 In December of 1956, Olivia Dutcher, a longtime FCS Board member, invited a group of women to her home to discuss the formation of a Rumson-Fair Haven auxiliary to support the mission of the agency. The informal get-together on a chilly winter day in March 1957 evolved into The Navarumsunk Auxiliary. The group took its name from the Native American tribe that once inhabited the island. Since then, this group of active community volunteers has helped raise thousands of dollars and much-needed awareness of Family & Children's Service programs and services.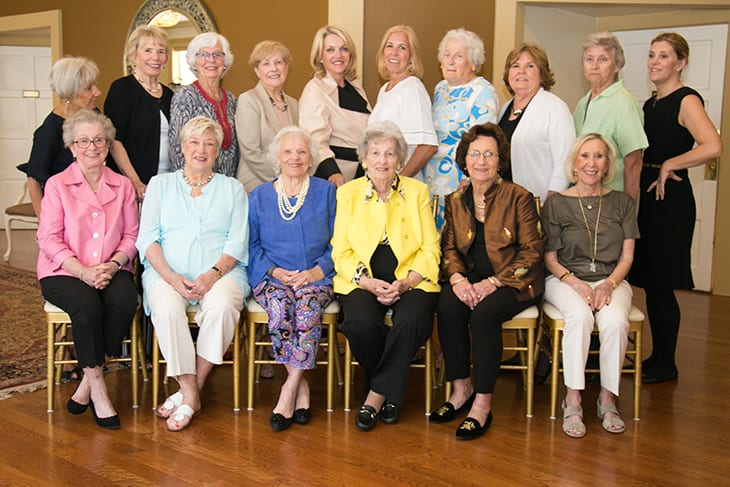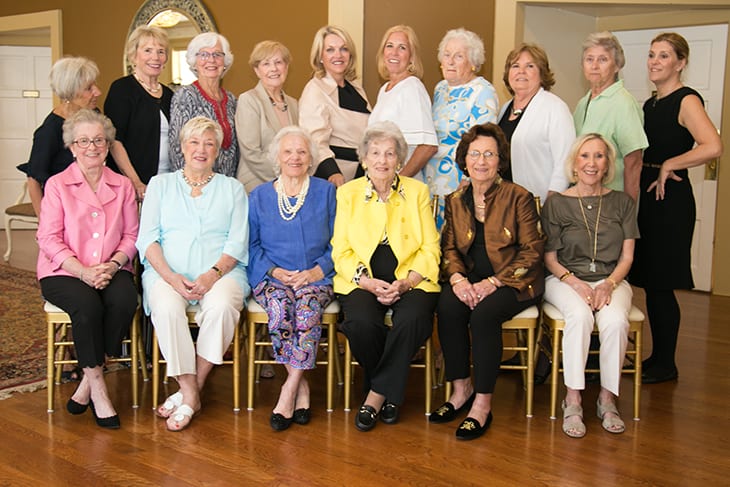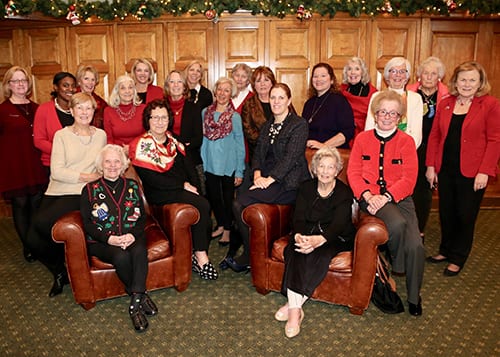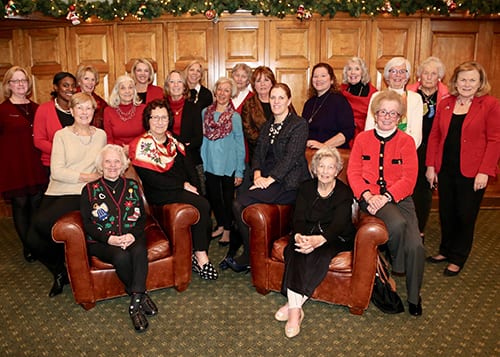 The Auxiliary hosts several fundraisers throughout the year to support the agency. Its premier event, the Spring Luncheon and Fashion Show, now in its 61st year, will take place Wednesday, May 9, 2018 at Branches in West Long Branch.
In the fall, Auxiliary holds its annual Navarumsunk Bridge Benefit, a duplicate bridge tournament and luncheon where Master Points are awarded. The tournament raises more than $5,000 for FCS programs and services annually.