Congratulations to our March Aide of the Month, Laurica Jones! Laurica received her CHHA training from FCS in 1996, and has been working for the agency ever since. When asked why she chose to become a CHHA, Laurica said she was encouraged by her sister, who also worked as a CHHA at the time.

All CHHAs must successfully complete 76 hours of specialized training, pass a competency evaluation and undergo a criminal background check before becoming certified and licensed by the New Jersey Board of Nursing. CHHAs work under the guidance and direction of a Registered Nurse and must undergo training in personal care skills, including bathing, dressing, shopping, meal preparation, Range of Motion assistance and a variety of other tasks.
Laurica was selected to be Aide of the Month for going above and beyond the call of duty for her clients. When asked what Laurica considered to be the most important part of her job, she responded that "it's important the clients can stay in their own home while I am able to keep them comfortable." Laurica explained that her clients could not manage on their own, without her assistance.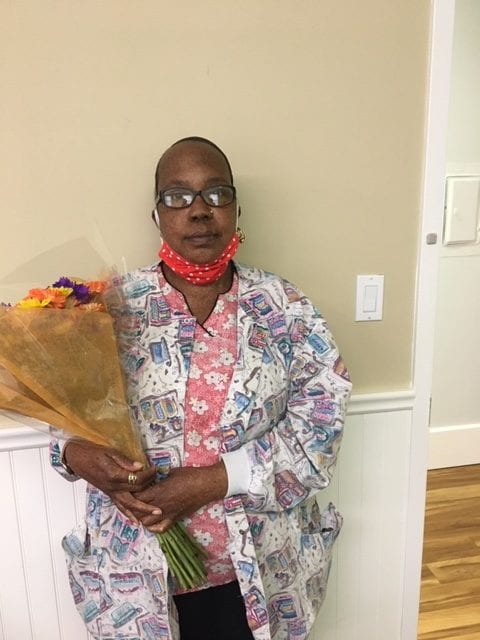 Laurica's advice for anyone considering becoming a Certified Home Health Aide is that "older people tend to have routine that they don't like to change from." Laurica explains how she understands the people she takes care of, and knows that sometimes she will be the only person they see for the day. "you have to have patience and be consistent."
Thank you for the compassionate care you show your clients, Laurica, and congratulations!