Congratulations to our August aide of the month! Talesha Irizarry has been working for Family & Children's Service for one year.
Before coming to work for FCS, Talesha spent more than ten years working as a CNA with Rosewood Gardens and other organizations. She gravitated to work in the Home Care field after assisting with her relatives during troubling times. She wanted to work for FCS in any capacity because of her appreciation for the agency's rep payee program. Talesha's late sister was a client of the program. Talesha shared how the program impacted her family and addressed her sister's daily needs.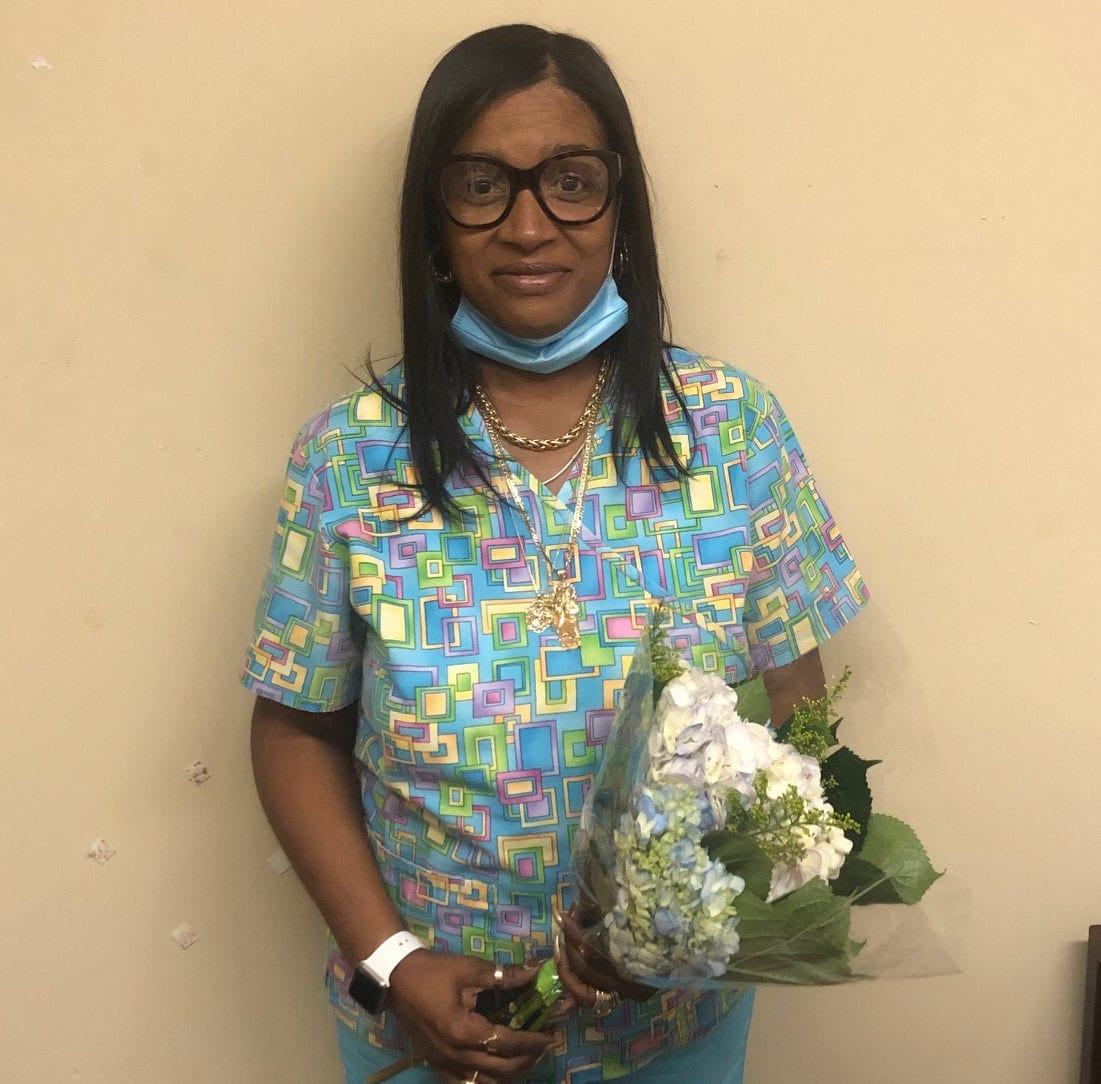 All Supportive Aides must complete 12-hour training with FCS, pass a competency evaluation, and undergo a criminal background check before servicing clients. Supportive Aides work under the guidance and direction of a Registered Nurse and must undergo training in supportive care, laundry, meal preparation, and grocery shopping.
Talesha was selected to be the August aide of the month for going above and beyond her duties. When asked where her clients would be without her care, she responded. "They would be very alone."
She explained that some of her clients have no communication with their families, and it's hard for them to grocery shop in a pandemic. Many of her clients are weak and are unable to complete a load of laundry. Talesha assists her clients with the above tasks as a supportive aide.
Talesha would tell someone who was becoming an aide to do it from the heart and not for the money. She believes working for a mission-driven organization helps her execute her service that her faith requires.
Thank you, Talesha, for all your hard work again, Congratulations.
Author: Ty-Kiera Brown
Home Care Coordinator