Congratulations to our January Aide of the Month, Maria Anchieta. Maria has been working for Family & Children's Service (FCS) since February 2010 and received her Certified Home Health Aide training shortly before that.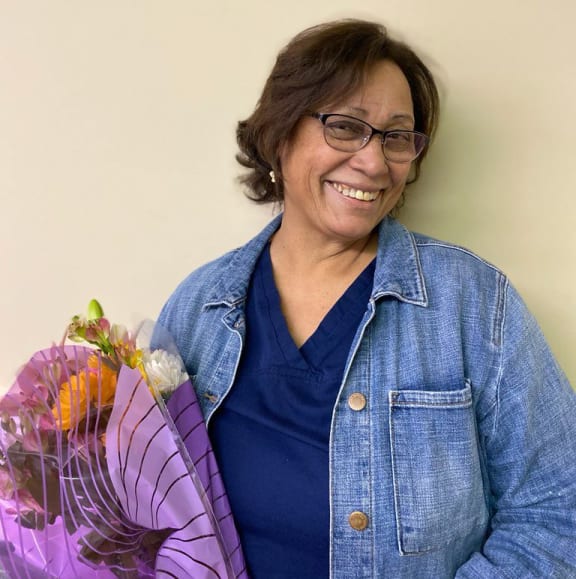 Before coming to work as a CHHA, Maria worked at a school with special needs children. When asked why she chose to become a CHHA, Maria answered "I like to take care of people." Maria explained how apart from her job at the school, she always had somebody to take care of. "I knew I could do it, so I took the class and got started."
All CHHAs must successfully complete 76 hours of specialized training, pass a competency evaluation and undergo a criminal background check before becoming certified and licensed by the New Jersey Board of Nursing. CHHAs work under the guidance and direction of a Registered Nurse and must undergo training in personal care skills, including bathing, dressing, shopping, meal preparation, Range of Motion assistance and a variety of other tasks.
Maria was selected to be Aide of the Month for going above and beyond the call of duty for her clients. When asked what Maria considers to be the most important part of her job, she responded "to make life a little bit easier for [the clients]. It's not always easy for us but we have to serve and connect with them."
Maria explains how she enjoys having conversations with her clients about their lives. "Adults have lived full lives." She says, "Sometimes clients start out a little skittish, but eventually they open up."
Maria would tell someone considering becoming a Certified Home Health Aide that "it's a good feeling when you did your job and made a difference." Maria believes this is a job that will always be needed. She says, "In a way, if you take care of your mother, your husband or whoever needs you in your home, why not do it as a job?"
Thank you for the compassionate care you show your clients, Maria, and congratulations!