Congratulations to our July Aide of the Month!  Lattlyne has been working for Family & Children's Service for more than thirty years.  She received her license through a program coordinated by the Monmouth County Freeholders.
Before coming to work for FCS, Lattlyne spent many years as a teacher in Jamaica. "I learned the importance of compassion by helping students in need living on my island". The experience of being a teacher encouraged her to pursue a CHHA license. She enjoys her career because the flexible scheduling allowed her to spend time with her children.  Spending time with family is essential to her.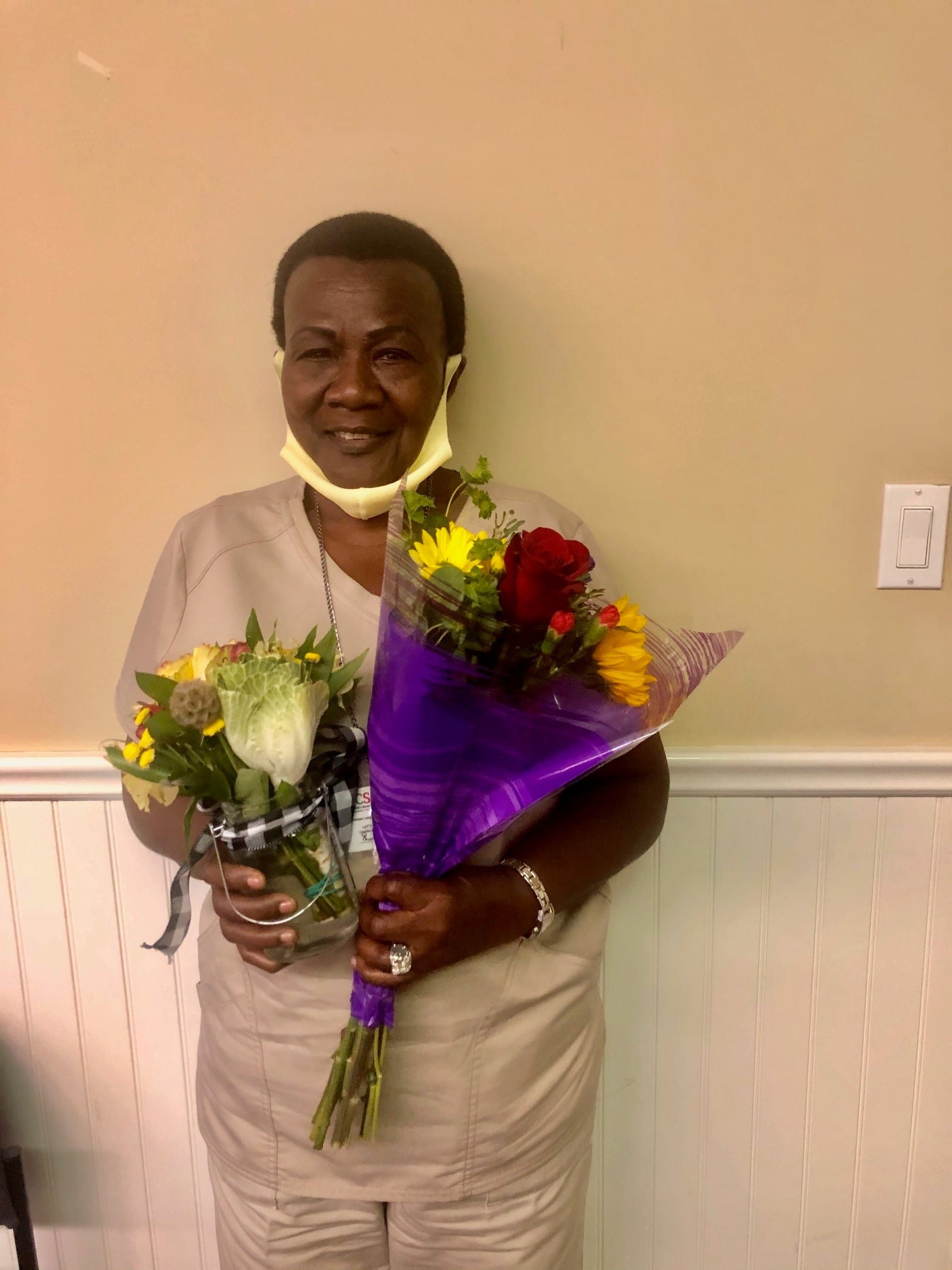 All CHHAs must complete 76 hours of specialized training, pass a competency evaluation, and undergo a criminal background check before becoming certified and licensed by the New Jersey Board of Nursing. CHHAs work under the guidance and direction of a Registered Nurse and must undergo training in personal care skills, including bathing, dressing, shopping, meal preparation, Range of Motion assistance, and a variety of other tasks.
Lattlyne was selected to be the July Aide of the Month for going above and beyond her duties.  When asked where her clients would be without her care, she replied, "my clients need me to assist with their necessities".  For example, Lattlyne assists her clients with bathing.
She explained that some of her clients are alone throughout the day if she is not there.  Lattlyne shared that one of her client's family lives far away so she's the primary caregiver.
Lattlyne would tell someone who was becoming an aide, "If you don't love people. don't do it.  You need patience, understanding and learning to relate."  She says, "becoming a CHHA is a rewarding career".
Thank you, Lattlyne, for all your hard work! Congratulations.
Author: Ty-Kiera Brown
Home Care Coordinator